Maritime expertise and transport in France and internationally
Transporting merchandise can be complex, particularly internationally, and it can require an in-depth knowledge of the regulations in force. A freight forwarding agent provides you with support to guide and manage the logistics on your behalf.
Providing freight forwarding services for clients, Groupe MARITIME KUHN acts as an intermediary between all the different stakeholders involved, whatever forms of transport are required, in France and internationally.
Freight forwarding: transporting your merchandise in France and internationally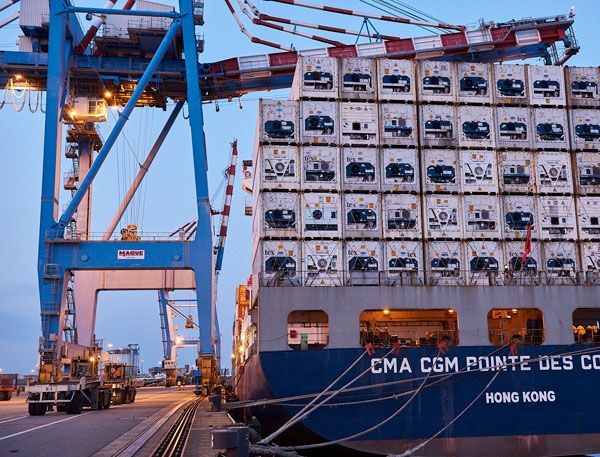 The freight forwarding agent uses their experience with international logistics (import / export) to support you in optimising the transport of your merchandise, from shipping to delivery, in France and internationally.
In order to achieve this they may use several modes of transport : road, air, maritime or rail.
MARITIME KUHN offers the know-how and experience of its local French agencies and can provide management of the full process :
transport,
and preparation of regulatory documentation (follow-up letter, customs, etc.)
Supported by an extensive network, our teams offer shipping plans that are individual for every destination and fit with your requirements and specifications (please see General Conditions for Transport Operator / logistics).