Port terminal operations and managing merchandise
Port terminal operations involve taking receipt of merchandise for clients after transport by sea, with a view to them then continuing their journey.
Through our certified port agencies, MARITIME KUHN manages every kind of merchandise as well as storage through to eventual delivery, for both import and export.
Terminal operations : specific facilities, experienced teams around France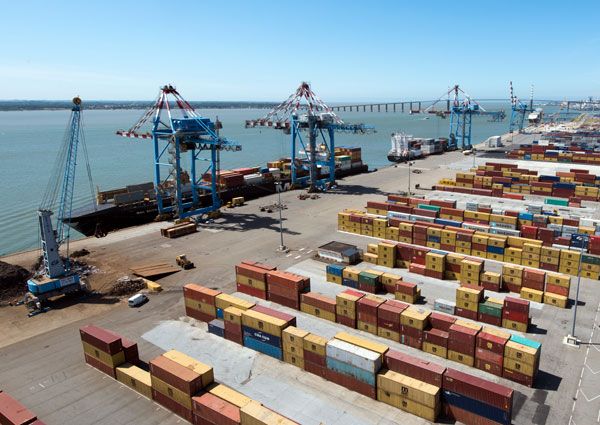 Our port agencies, spread along the three coastlines of mainland France, have specific material and equipment to meet the requirements of all our clients, the use and handling of containers in particular.
Every terminal operator performs the following :
Unloading and stacking containers
Transfer and stowage of containers / merchandise
We take responsibility for merchandise from the moment we take receipt of it. We do our best to ensure promptness for efficient transfer, whatever port and infrastructure is used.
Contact MARITIME KUHN to get a quote