SNC Leroux is a specialist of maritime, air and road logistics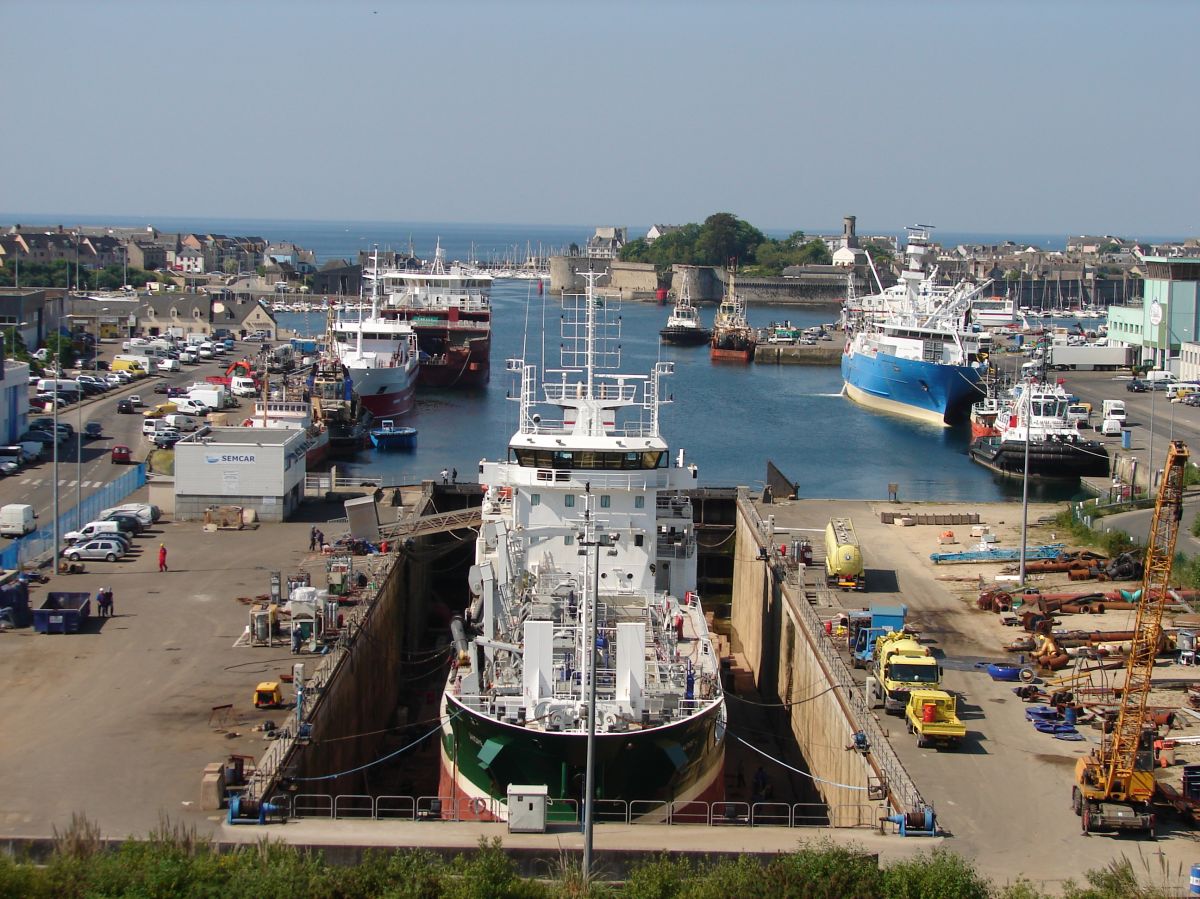 SNC LE ROUX is a partnership of 9 employees, located in Concarneau (29).
The company is a freight forwarder approved by customs as well as a public road transporter using vehicles with a maximum authorised weight of no more than 3.5 T.
SNC LE ROUX is affiliated with the Federation of Shipping Logistics Companies of France (TFL). 
It has also been AEO-certified for customs simplification and security/safety by the French customs department since 28 March 2011.

Our certifications
AEO : Authorized Economic Operator
FONASBA
AMCF
ACSTMD (

Association of Safety Advisors for the Transport of Dangerous Goods

)

The services provided by the company include :
Freight forwarding :
LCL and FCL shipments delivery by sea to Indian Ocean islands on behalf of fishing-vessel owners (for tuna) and third-party customers.
LCL and FCL shipment delivery by sea to Africa on behalf of fishing-vessel owners (for tuna)
Removal and delivery of cargo in France and in Europe
Air freight to all destinations
Road Transport :
Shuttle from Concarneau to Nantes, Northern Finistère and the southern coast of Brittany.

Truck with hatchback with a 780 kg loading capacity

Covered truck with a 1,200 kg loading capacity
 Warehousing and stevedoring operations :
Stuffing and unstuffing of containers

2,000 sqm warehousing facilities

Cargo handling, dispatching, order picking, shipping

2 forklifts of 1.7 T and 3.5 T
As a customs-approved freight forwarder :
SNC LE ROUX handles all documents to ensure correct customs process for the clearance of goods, and provides a comprehensive service to simplify and speed up customs procedures. 
Security advisor :
Assisting in risk prevention for the environment, people and goods related to the transportation of dangerous goods
Advising the manager, checking that road transport operations are fully compliant and in line with the requirements set by the European Agreement concerning the International Carriage of Dangerous goods by Road (ADR)
ADR Training
SNC Leroux is now approved by the prefecture of Brittany as a professional training provider for the transport of dangerous goods by road. 

Our security advisors will be able to offer regulatory and mandatory training to staff whose field of activity includes the transport of dangerous goods by road.
Contact details
SNC LE ROUX
7 Rue Professeur Legendre
29900 Concarneau
Ph : +33 (0)2 98 97 00 53 - contact@snc-leroux.com
Manager
Léonie SOURICE
Ph : +33 (0)2 98 97 83 87 – +33 (0)6 30 46 79 19
Security advisor
Léonie SOURICE
Operations
Julien LE HULUDUT
Ph : +33 (0)2 98 97 03 20
Solène BOURLES
Tél 02 98 97 40 74