France's third biggest port for timber products
The port of Honfleur offers the expertise and flexibility expected by importers and exporters in and around the Normandy area. It is now the regional leader in distribution and processing trades for Northern European timber products.
In partnership with the waterway transport specialist, Maritime Kuhn via its Agence Maritime de Seine (AMS) has developed a direct barge connection with Port 2000 and the other container terminals in Le Havre.
The Agence Maritime de Seine (AMS) offers stuffing, unstuffing, loading or unloading onto trucks in the best possible timeframe. 
This leads to delivery or FOB operations with terminals at the Port of Le Havre, within a context of economic optimisation, while promoting a reduction in CO² emissions.
The expertise shown by teams at the Agence Maritime de Seine (AMS), as well as the resources deployed in terms of storage capacity and handling equipment, mean small bulk traffic (fertiliser, animal feed, biomass, etc.) can be handled in Honfleur.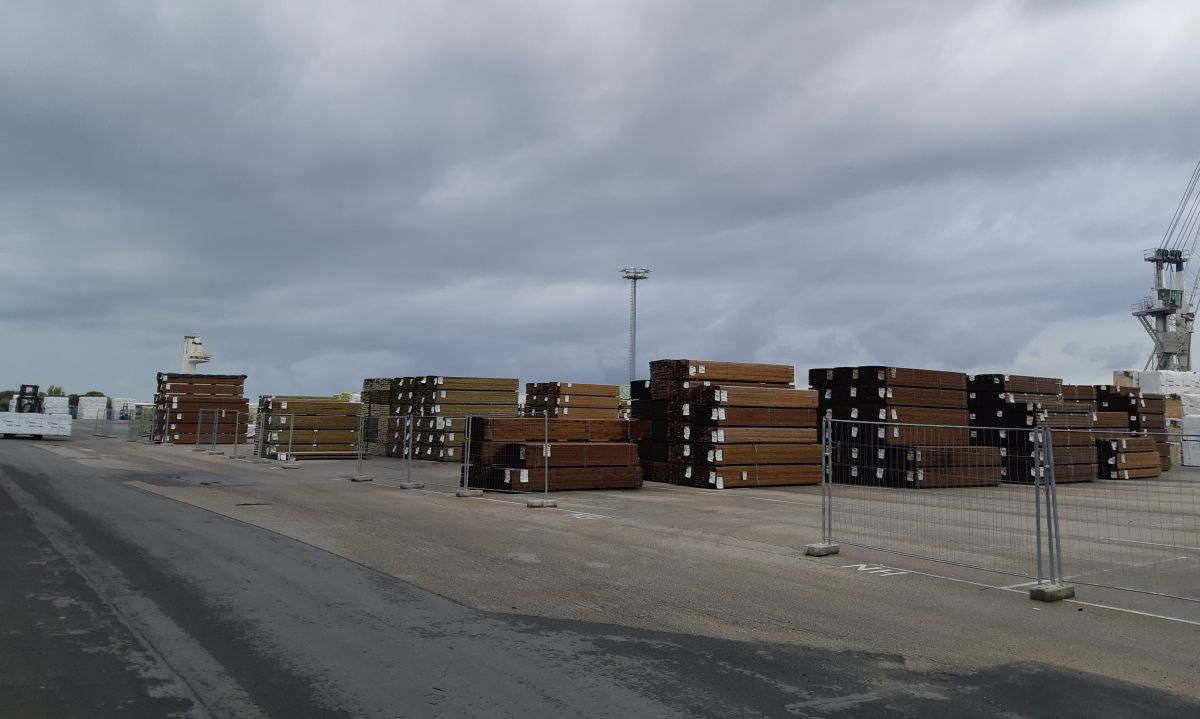 Our resources
1 port terminal
2 berths
400 linear metres of docking space
20,000 sqm of storage surface including a container park
20,000 sqm of warehouses
1 crane
Our activity
160,000 m3 timber products/year
90,000 T of pulp/year
35 calls/year
Details / Contact AMS
Agence Maritime de Seine (AMS)
Quai de Seine
14600 Honfleur
Manager
Franck ROSE
Ph : +33 (0)2 32 11 44 29 - +33 (0)6 85 91 37 97
f.rose@ams-mk.com
Commercial manager
Bruno MARTIN,
Ph : +33 (0)2 32 11 46 83 - +33 (0)6 70 50 97 73
b.martin@ams-mk.com
Shipping, administrative dpt
Quentin LEMOINE
Ph : +33 (0)2 32 14 16 10 - +33 (0)6 07 02 70 40
q.lemoine@ams-mk.com