Winner of a terminal agreement to operate the future 6-hectare and 250 linear metre Chef de Baie 4 terminal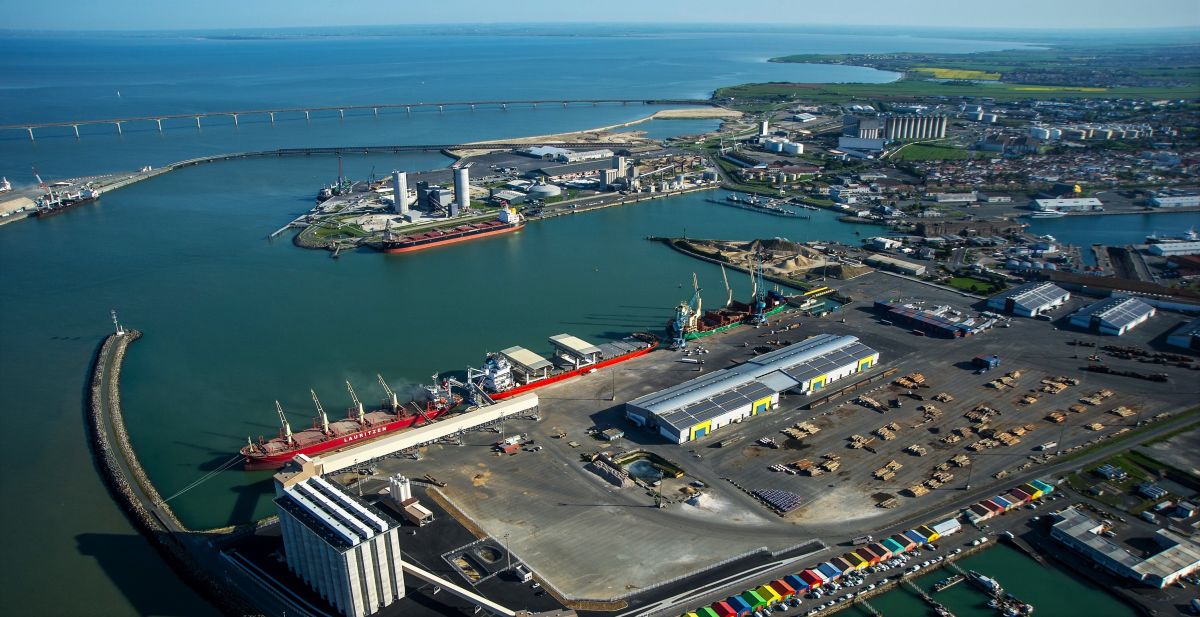 Established for over 25 years in La Rochelle, the Agence Maritime La Pallice (AMLP) now operates three port terminals with a total area of 302,600 sqm within the Atlantic Port of La Rochelle.
Fully-equipped, it now operates over 100,000 sqm of warehousing facilities, 320,000 sqm of storage surface, 4 cranes ranging from 33 to 63 T and various handling equipment (required for operations).
Thanks to its teams' expertise, AMLP is the leader in specialised handling in France for timber products (wood pulp, logs and sawn timber, etc.), solid bulk (grains, etc.), industrial products (steel coils, heavy packages, etc.) and containers.
Video presentation of La Rochelle Port :
With a capacity for innovation, AMLP is constantly striving to optimise handling operation conditions and guarantee the most competitive rates within the Atlantic Port of La Rochelle.
As an example, AMLP formed a joint venture with SNCF FRET (a Maritime Rail Services) and set up rail shuttles to the Rhône-Alpes region, thus making the Atlantic Port of La Rochelle a major point of entry from the Atlantic Coast.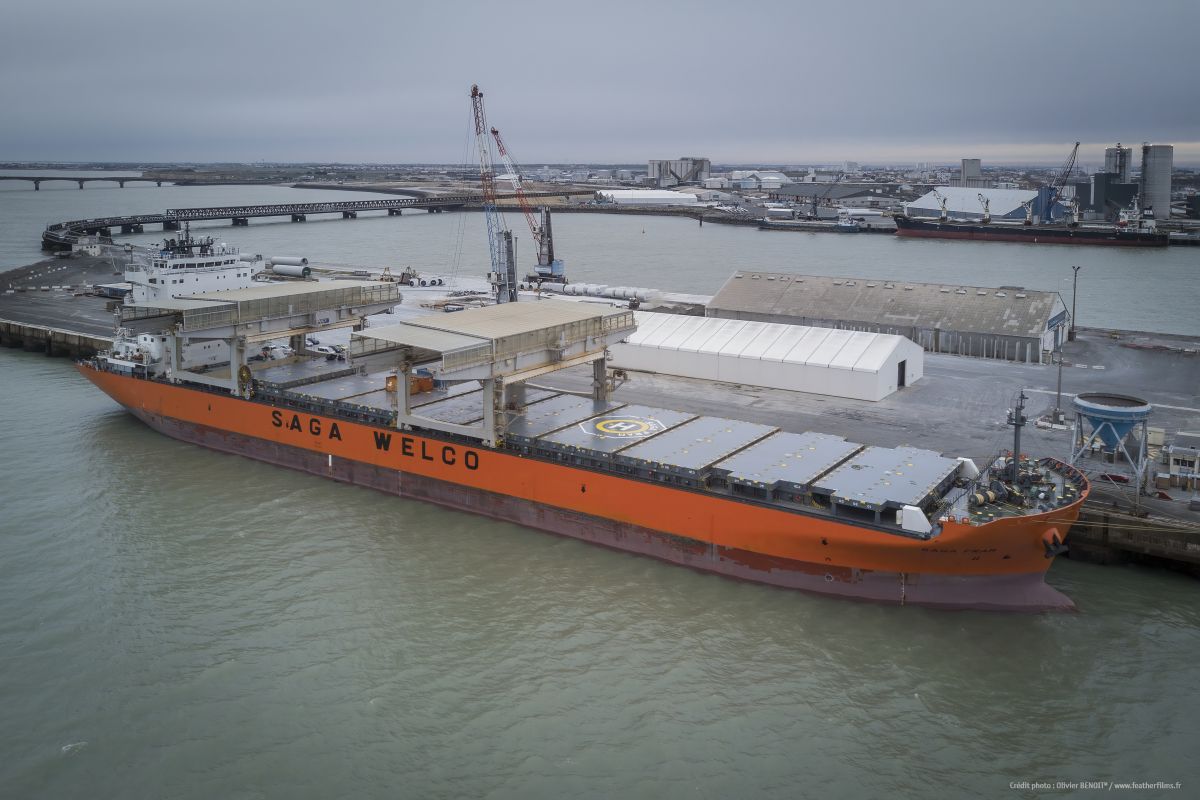 Our resources
Holder of 3 terminals (Chef de Baie, Bassin à flot & Môle d'Escale)
11 berths, draught up to 13.50 m
Warehousing: 100,000 sqm of warehouses, 320,000 sqm of storage surface
Equipment: 2 cranes with rail of 40 T, 2 mobile cranes of 63 T, 1 grain gantry, 2 reach stackers of 45T, forklifts ranging from 1 to 45T, loaders, hoppers
1 handling equipment fleet (lift trucks, PPM, tug port trailers, etc.)
34-41 m loading conveyors - capacity rate 1,000 T/H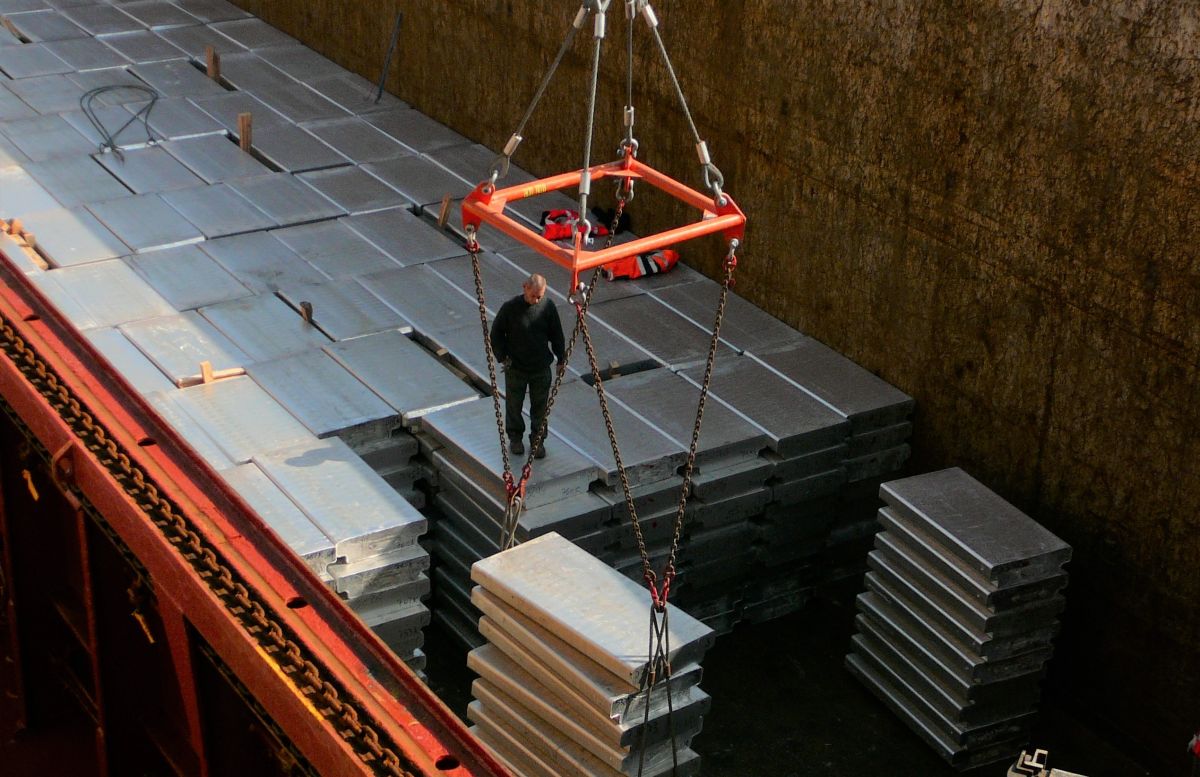 Our activity
200 annual calls
100,000 m3 of timber products handled
4,000 containers, import/export
600,000 T of wood pulp handled
1,800,000 T of grains, export
Aluminium, steel coils
Heavy packages, granite, etc.
Contact details
Agence Maritime La Pallice (AMLP)
100 Boulevard Emile DELMAS
CS 42039 - 17009 La Rochelle
Ph : +33 (0)5 46 00 66 33
Manager 
Emilien MAFFEIS
Ph : +33 (0)5 46 00 66 00 - +33 (0)7 76 92 39 48
e.maffeis@amlp-mk.com
Handling 
Jean-Philippe COCHEREL
Ph : +33 (0)5 46 00 66 05 - +33 (0)6 24 26 73 63
jp.cocherel@amlp-mk.com
Hervé ROHO
Ph : +33 (0)5 46 00 66 08 - +33 (0)6 07 15 54 91
h.roho@amlp-mk.com
Commercial department
Pierre CORNIER
Ph : +33 (0)5 46 00 64 18 - +33 (0)6 71 70 33 51
p.cornier@amlp-mk.com
Transit – Logistics - Transport 
Corinne GUILLET
Ph : +33 (0)5 46 35 25 05 - +33 (0)7 77 95 02 56
c.guillet@amlp-mk.com
Customs department 
Axelle NICOLAS DEVAL
Ph : +33 (0)5 46 00 66 19 - +33 (0)6 70 04 67 00
a.nicolasdeval@amlp-mk.com
Shipping 
Valentin ABGRALL
Ph : +33 (0)5 46 00 64 13 - +33 (0)6 22 51 24 55
v.abgrall@amlp-mk.com