Double loading at the commercial port of Brest on the MV KLARA.
9 Apr 2020
Woodchips and solid bale recovery fuel handled by the MANUPORT agency in Brest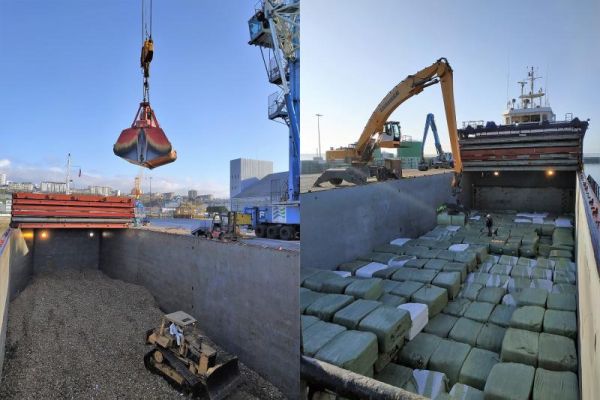 The company "Recycleurs Bretons" has just shipped, from Brest, a first vessel loaded with 4 000 tons of solid recovered fuels and recycled wood.

The vessel will sail to Sweden where these materials will be recovered. For "Les Recycleurs Bretons", this route is a first in France.

Free translation of "Bretagne Economique" extract.