Innovative unloading in Saint-Malo
3 Aug 2022
The AMM agency receives the ship "Fri Dolphin" for a wood logs unloading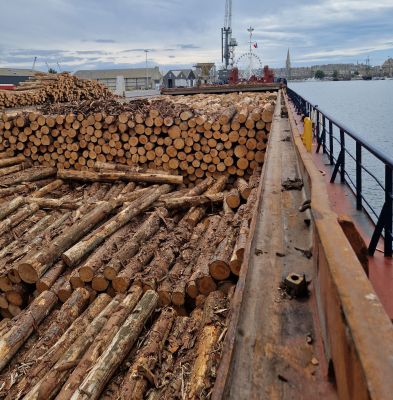 This week we received in Saint-Malo the ship "FRI DOLPHIN" for an innovative unloading of 2 500 tons of wood logs from Scotland.

All the players (Importers, Handlers, Crane Operators, Logging Trucks and Clients) took a special interest to the smooth running of the call.

We hope it will be for our agency AMM and the territory the beginning of a new traffic.
Thanks to all the players !