Manuport handling
19 Feb 2020
A heavy lift transferred to the "Ile Longue"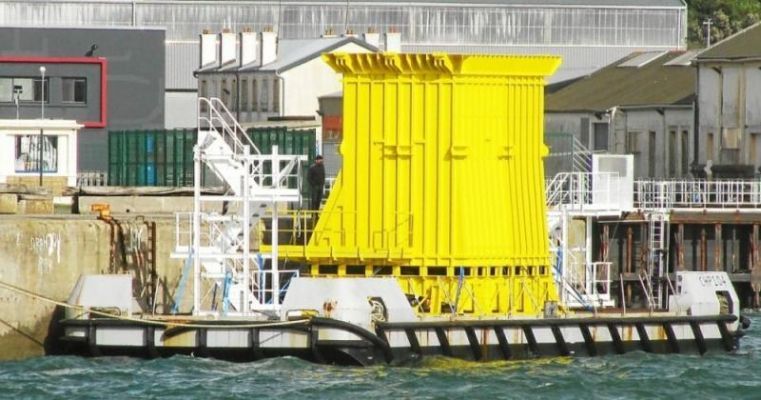 Press article from "The Telegram", 02/19/20 :

Built by the nearby company Sobec, the large yellow metal structure was transferred a few weeks ago to the north quay of the fifth basin of the commercial port, where it did not go unnoticed. It had been loaded on Tuesday on the barge CHP 104 of the naval base.

No information was communicated on the mysterious structure, which took very early, before the time announced Wednesday morning, the direction of the southern shore of the harbor of Brest, the base of "Ile Longue".