Saint-Malo : Coil transhipment operation by AMM
27 Jun 2022
These Coils, bound for Algiers, were stuck in the Russian ship docked in Saint-Malo.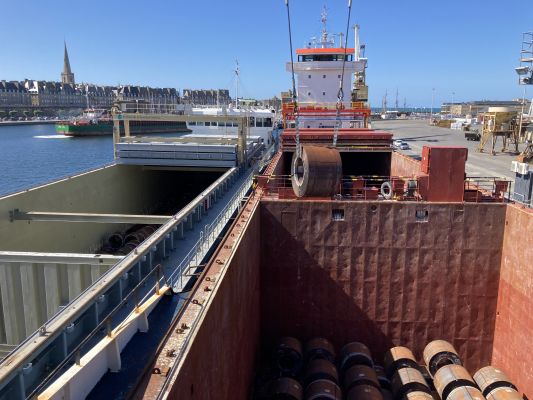 Upon the request of the owner of the goods, our teams carried out the "Ship to Ship" of the coils from the Russian vessel Vladimir LATISHEV to the vessel AYSSEL
This operation was possible thanks to the help of our friends from Dunkirk who were kind enough to lend us lashing equipment, and to all the local teams who discovered and mastered this stevedoring.
A great teamwork!