Sensitive handling of tubes at the commercial port of Lorient
1 Jul 2020
Unloading vessels "Ostbense" and "Tango Mar", from Turkey. On board : pipes for a french gas pipeline.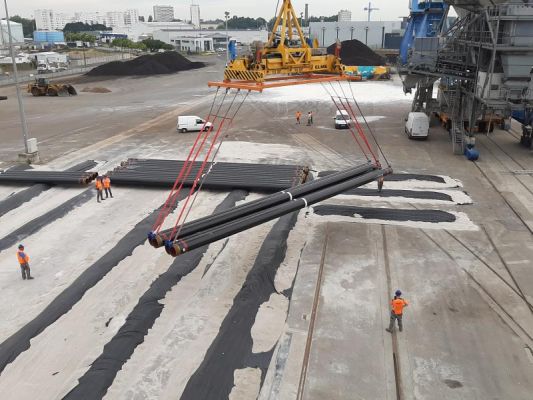 While waiting for the trucks which transported them to their place of storage, the tubes were stored on the quay covered with sand and protective tarpaulins.

Handling, customs operations and shipping agency were carried out by AML teams.