The Queen Mary 2 on technical stop at Brest
1 Sep 2021
UAT is the shipping agent of Queen Mary 2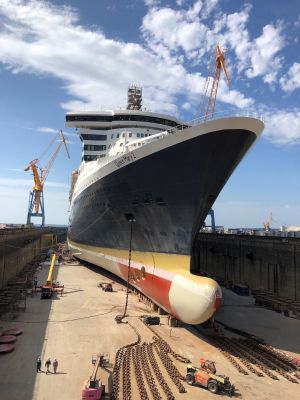 The majestic liner is in dry dock at the commercial port for a period of 28 days, supported by the Damen shipyards for various works.
It has already made a stopover in Brest in 2009 with more than 2,600 passengers.

As for the LNG carrier "Christophe de Margerie", UAT agency ensures the shipping agency of the liner.