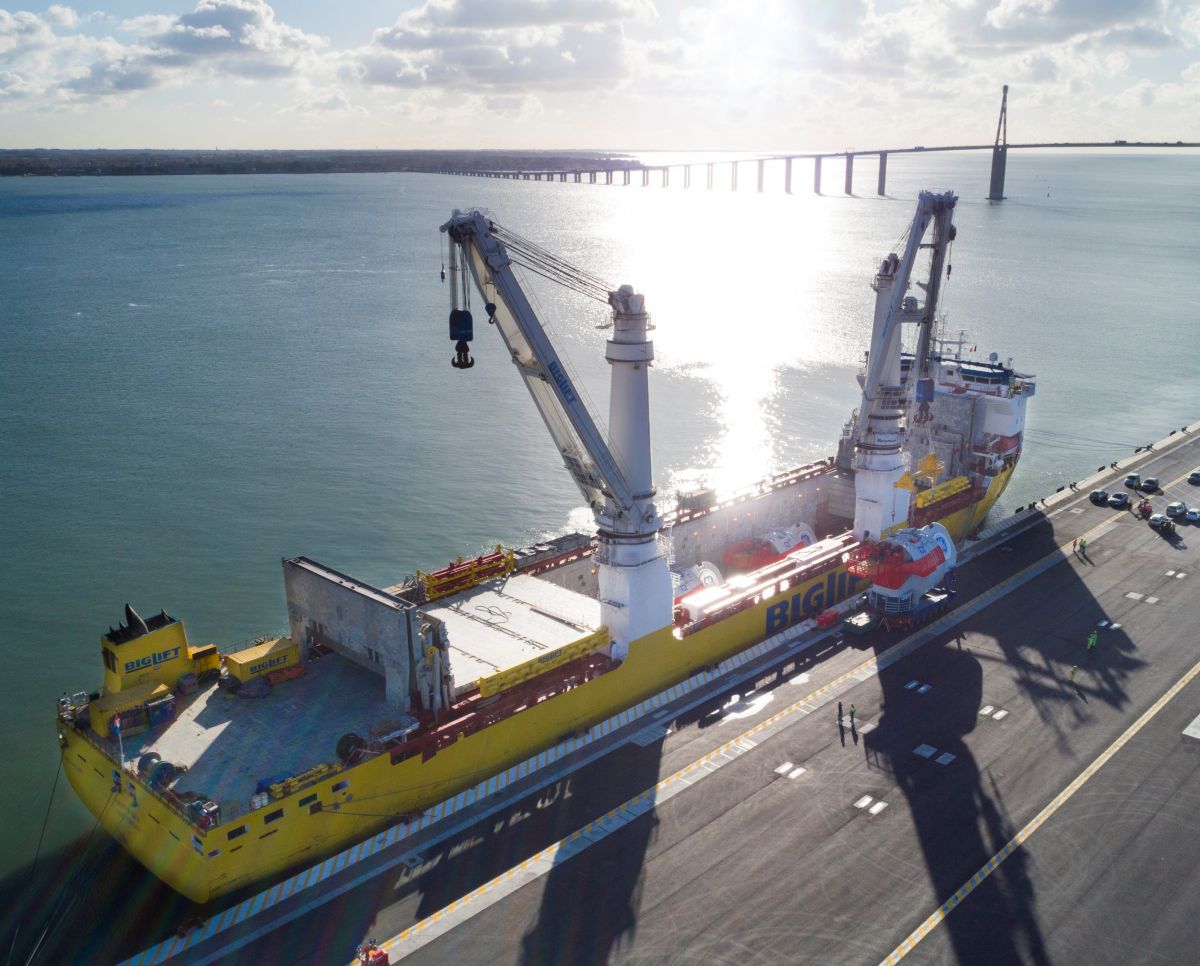 At France's leading port for exceptional freight, SOGEBRAS and its stevedoring subsidiary ATLANTIQUE MANUTENTION are involved in every sector of activity associated with port activities, maritime transport and logistics.
Backed with 30 years of experience and know-how, France's leading operator for heavy lifts and XXL shipping has multiple assets that allow it to cover the full logistics chain for the entire period you are docked at the Nantes St Nazaire port. 
Liner Agency - Ship Agency - Stevedoring - Shipping / Customs - Logistics / Storage - Receipt and Delivery of Packages
SOGEBRAS is formed by 25 experts that are passionate about shipping
A dynamic and responsive team supporting clients 24h a day and 7 days a week. Trust shared between employees and clients, who are more than anything else partners in this industrial powerhouse that includes Chantiers de l'Atlantique, Océa, Man, Arcelor, etc.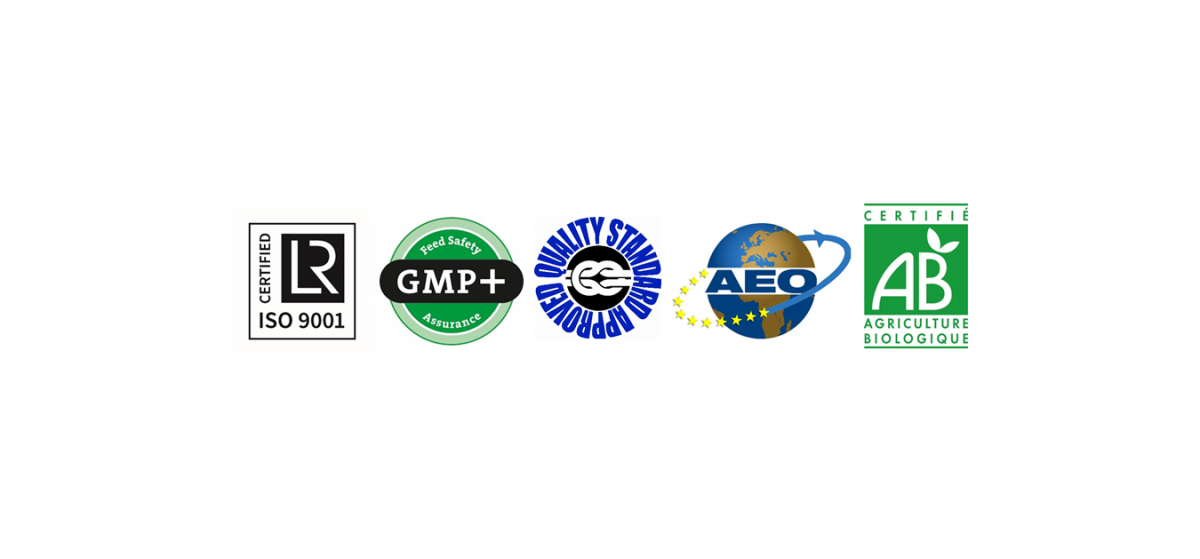 Our certifications
ISO 9001 V.2015
GMP+ B3
FONASBA : SOGEBRAS is one of the first 3 French companies to have obtained this label
The AEO Customs

Organic Agriculture: the Montoir-de-Bretagne site is certified AB for storage in big bags (since February 9, 2021)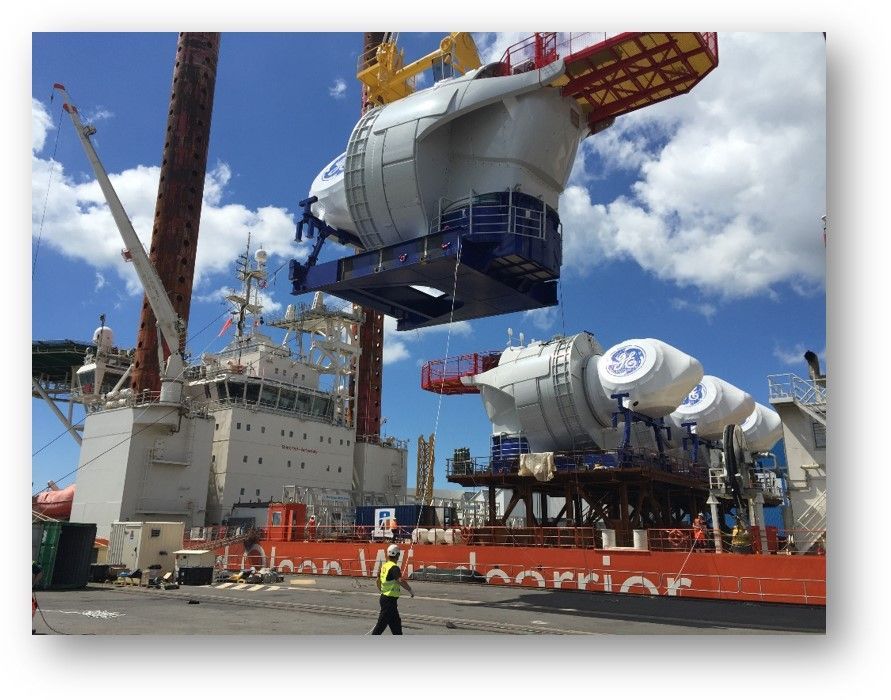 Our resources at the Port of St Nazaire, the home of the heavy lift
460 000 tonnes of traffic through Saint-Nazaire in 2018
Four dry-docks for the construction and repair of boats
A crane with capacity of 400 tonnes, one 48 tonne crane and 2 mobile 12 tonne cranes
6 4x4 tugs & 70 Mafi trailer of up to 12M 100T and up to 20M 70T being used at St-Nazaire and Montoir
1 fleet of twenty handling machines (45T reach stackers, 32T forklift with spur, forklifts from 3 to 18T, a hopper for filling bigbags for bulk trucks)
13 spreaders from 9 to 140T and associated sling equipment
18,600m² of open land for storage (4T/m²)
6,000 m² of warehouse space (6.5 T/m²), zone for customs storage, and individual items. The platform performs more than 1,500 packing/unpacking operations per year.

Our activity
Customs representative: close to 2,000 per year for import/export on behalf of shipping companies, freight forwarding agents, for both sea and road (maritime companies, shipowners, road transporters, etc.)
The maritime activity has AEO certification (Authorised Economic Operator), which facilitates customs operations
Liner Agency: representing Marfret with more than 6000TEU to the Antilles and Guyana leaving from Montoir.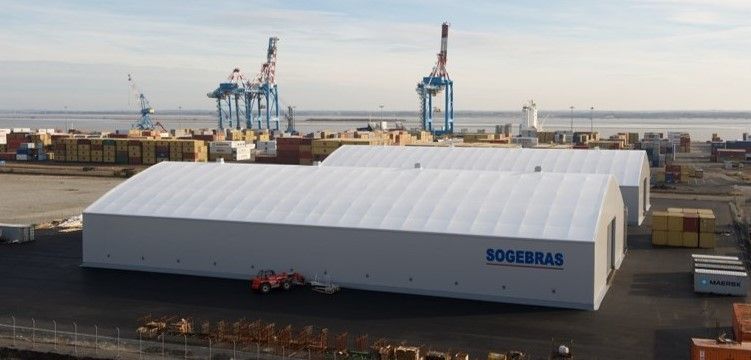 Stevedoring : specialisation in heavy lifts, steel and conventional and off-shore wind power cargo. Close to 200,000T of general cargo handled per year
Agency : approx 200 tramp trade dockings per year. All types of vessels (petrol tankers, gas transporters, boats for repair, heavy lifts and general cargo, renewable energy projects, etc.)
Platform for logistics and storage : 6,000 m² of warehouses and 16,500 m² outdoor open storage: packing / unpacking of containers, Big Bags and steel coils, storage of industrial equipment for GE (dedicated area of 2,000 m²)
Address / Contact details
ATLANTIQUE MANUTENTION
Rue des Morées
44550 Montoir de Bretagne
Ph : +33 (0)2 40 90 47 38
www.atlantique.manut.com
Manager
Ludovic JOVER - l.jover@atlantique-manut.com
Operations Manager / Stevedoring
Christophe LE TANTER - Ph : +33 (0)2 40 90 47 36 – +33 (0)6 16 12 76 59
c.letanter@atlantique-manut.com
Assistant Operations Manager
Fabien SAVARY - Ph : +33 (0)2 40 90 47 05 – +33 (0)6 03 96 37 11
Alexandre SERRAND - Tél 02 40 90 41 42 - 07 76 95 10 38
Assistant manager
Sandrine LEBRAS - Ph : +33 (0)2 40 90 41 42