Highly Skilled, Very Flexible and a Strategic Location
With over 30 years of experience, SOGEBRAS has built a skillset that covers the full port and industrial logistics chain :
Chartering ships, stevedoring, shipping, customs, storage with stock management for an area covering over 10 hectares, including 40,000 m2 of warehouse space that predominantly has wifi connectivity, permitting management services that include EDI.
SOGEBRAS is located in the 8th largest city in France.
It is ideally located next to the Nantes ring-road and has the following facilities :
Both North-South and East-West dual carriageway road access.
Direct rail connection
5 mins from Nantes international airport
10 mins from TGV train (Paris 2h10min away)
Fast and easy access to our secure warehouses.
SOGEBRAS Nantes has an extensive logistics offer that meets the requirements of it clients, for operations involving both sea and land.
SOGEBRAS handles all kinds of merchandise by sea, land or air:
Project cargo and large items such as windmill parts, industrial goods, merchandise for food industry, animal feed, fertiliser in bulk or in big bags (ammonium nitrate), paper reels, firewood, cardboard, wood, etc. and all kinds of pallets, barrels, IBC, etc.
Respecting the standards for our certified facilities.
With a reputation for a highly skilled workforce and a large range of equipment, SOGEBRAS offers a wide range of services for on-land logistics with large-scale storage, in bulk or on racks.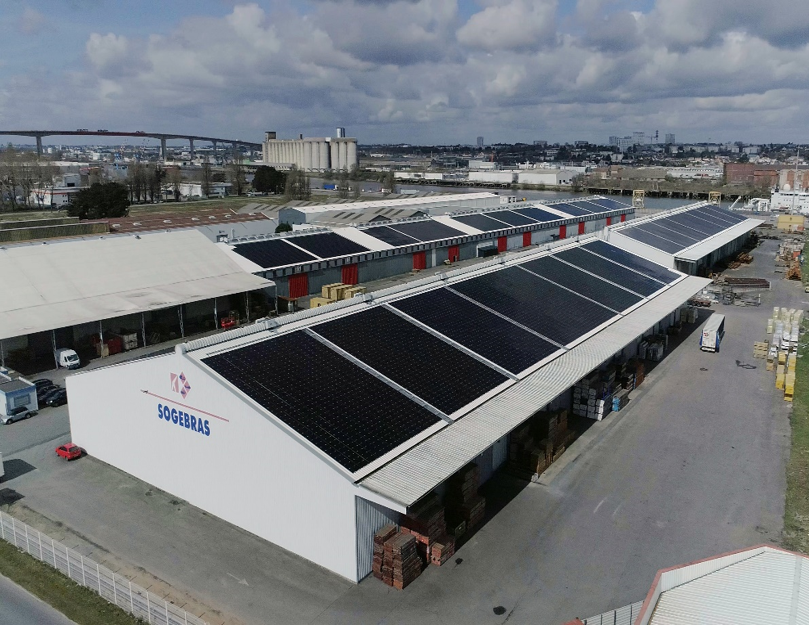 SOGEBRAS can manage your merchandise from ships or from your site, transiting through our platforms, managing your stock while ensuring it remains physically and digitally secure

Monitoring stocks, preparation of personalised orders, parcel picking, bagging, unpacking, samples, etc. Through to the stage that it is shipped.
Our scale combined with the skills of our experienced and flexible teams allows a high degree of responsiveness and flexibility with the constant aim of best tailoring our offer to meet the needs of our clients.
SOGEBRAS NANTES, your cutting-edge port and industrial logistics platform!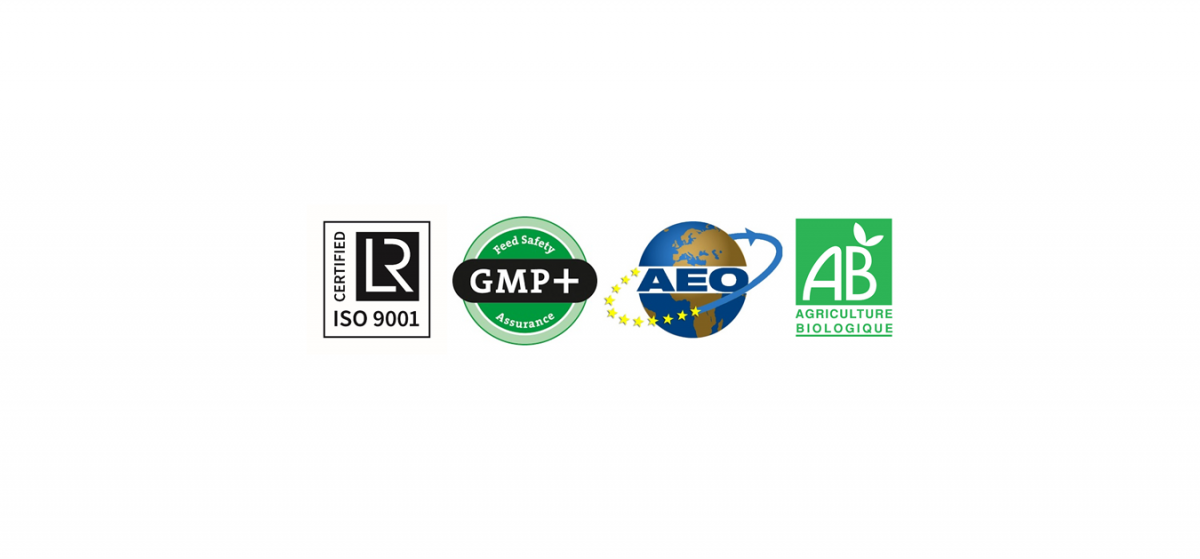 Our certifications
ISO 9001 V.2015 
GMP+ B3 
AEO Customs 

Organic Agriculture
Means for stevedoring operations via our subsidiary NANTES MANUTENTION
2 mobile GOTWALD cranes, each one being 64T (or 90 T twinned)
2 30T cranes
2 15T cranes
2 6T cranes
A range of equipment for heavy and light weights (spreaders, skips, grapples, spurs, etc. )
20 dock workers + 6 part-time dock workers
Our activity
Various big bags + ammonia nitrate (SEVESO warehouse)
Agro-bulk (bio)
2500 containers unpacked-packed per year
4500 trucks per year
500 wagons per year
1,200 customs services performed per year (import and export)
Certifications: ISO 9001, GMP+, OEA
Approvals: Customs warehouse, BIO storage
On-land means for all other operations
40,000 m² of covered storage
33 items of lifting equipment, with capacity ranging from 1.6 tonnes to 46 tonnes
Various other relevant pieces of equipment + ability to create new items for specific requirements
Address / Contact details
Sogebras Nantes
3 rue de l'Ile Chupin
44340 Bouguenais
Ph : +33 (0)2 40 65 38 76
Manager
Bruno LAMARE
Ph : +33 (0)2 40 65 38 76 - +33 (0)6 03 96 37 00
Logistics division / Warehouse storage management
Marie-Françoise LARTIGUE, Séverine HUET, Thomas CHRISTIEN
Ph : +33 (0)2 40 65 99 88 - logistique.nantes@sogebras.fr
Maritime transit - Port handling, transit
Thomas CHRISTIEN - Ph : +33 (0)2 40 65 99 88
Customs
Anita ROY - Ph : +33 (0)2 40 65 99 89
Service.douane.nantes@sogebras.fr